About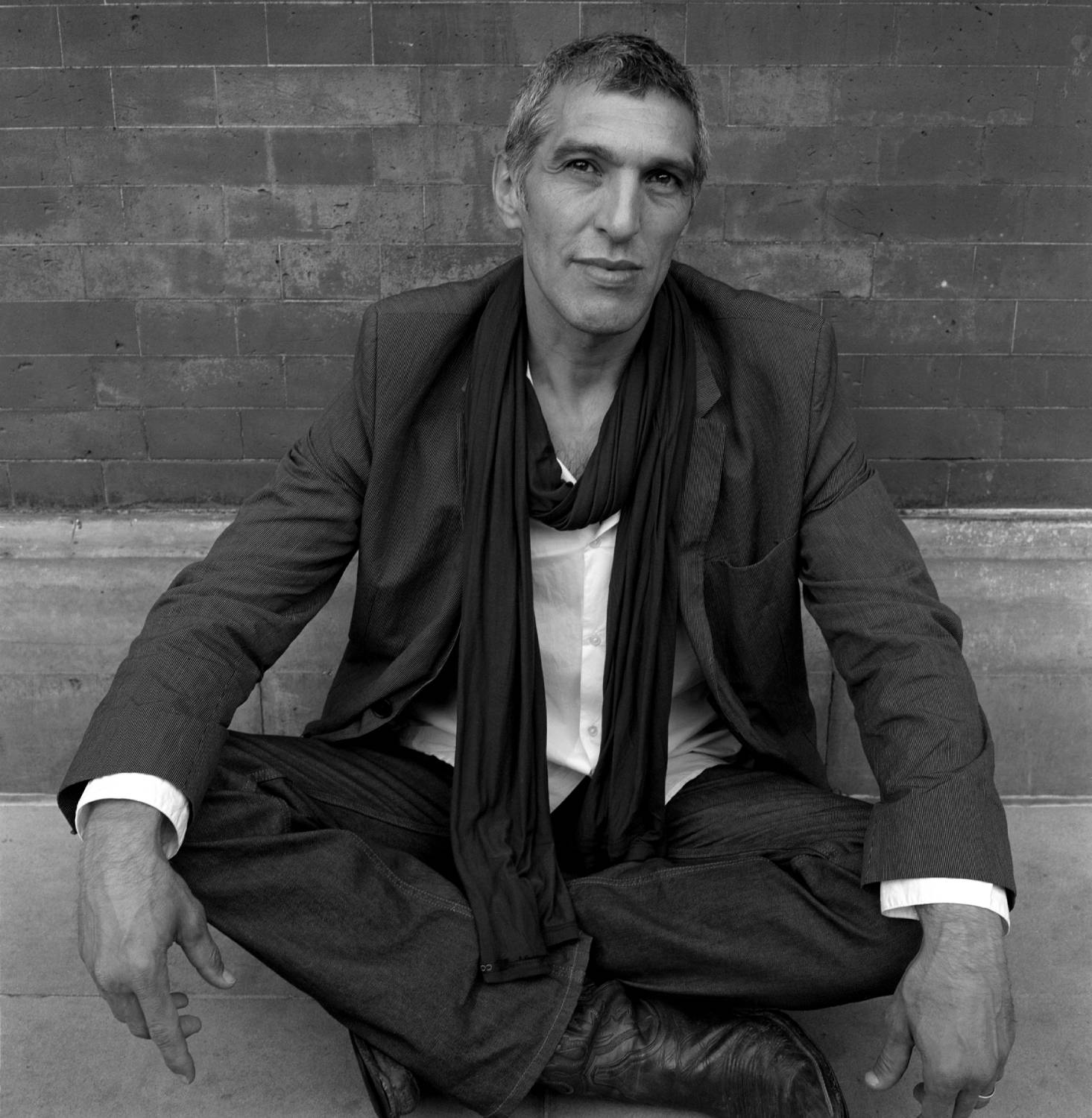 Khosrow Hassanzadeh, 1963
Painter, installation and conceptual artist Political, Social art
Well known for his "Terrorist" collection Life and career
Hassanzadeh was born in 1963 in Tehran, to a working class Azerbaijani family who were fruit-sellers. He was just 17 years when the Iran-Iraq war broke out, and he dropped out of school and enlisted in the Basiji militia, but was subsequently obliged to remain as a conscript.
When he returned from the war, he chose to work on themes that reflected his experiences of war.
Following his return to civilian life, he studied art, enrolling in the Mojtama-e-Honar University (1989– 91) where he studied painting and later at the Persian Literature at Azad University (1995–99), both in Tehran. His art teachers advised him to "draw small" so that his work would be marketable, but he ignored this advice. From the outset, he was determined to paint large murals and posters.
He first exhibited in the 1980s, but only gained international recognition with War (1998), a grim and trenchant diary of his own experiences as a volunteer soldier during the Iran-Iraq war (1980–1988). In Ashura (2000) a 'women-friendly' interpretation of the most revered Shiite religious ceremony, he depicted chador-clad women engulfed by religious iconography. Chador (2001) and Prostitutes (2002) continued his exploration of sociological themes particular to Iran's hyper-gendered urban landscape. The latter paintings used police mug shots to pay tribute to sixteen prostitutes killed by a serial killer in Mashhad, a religious capital of Iran. The paintings were created after filmmaker Maziar Bahari commissioned Hassanzadeh to create a poster for his film, And along Came a Spider. In Terrorist (2004) the artist questions the concept of 'terrorism' in international politics by portraying himself, his mother and sisters as 'terrorists'.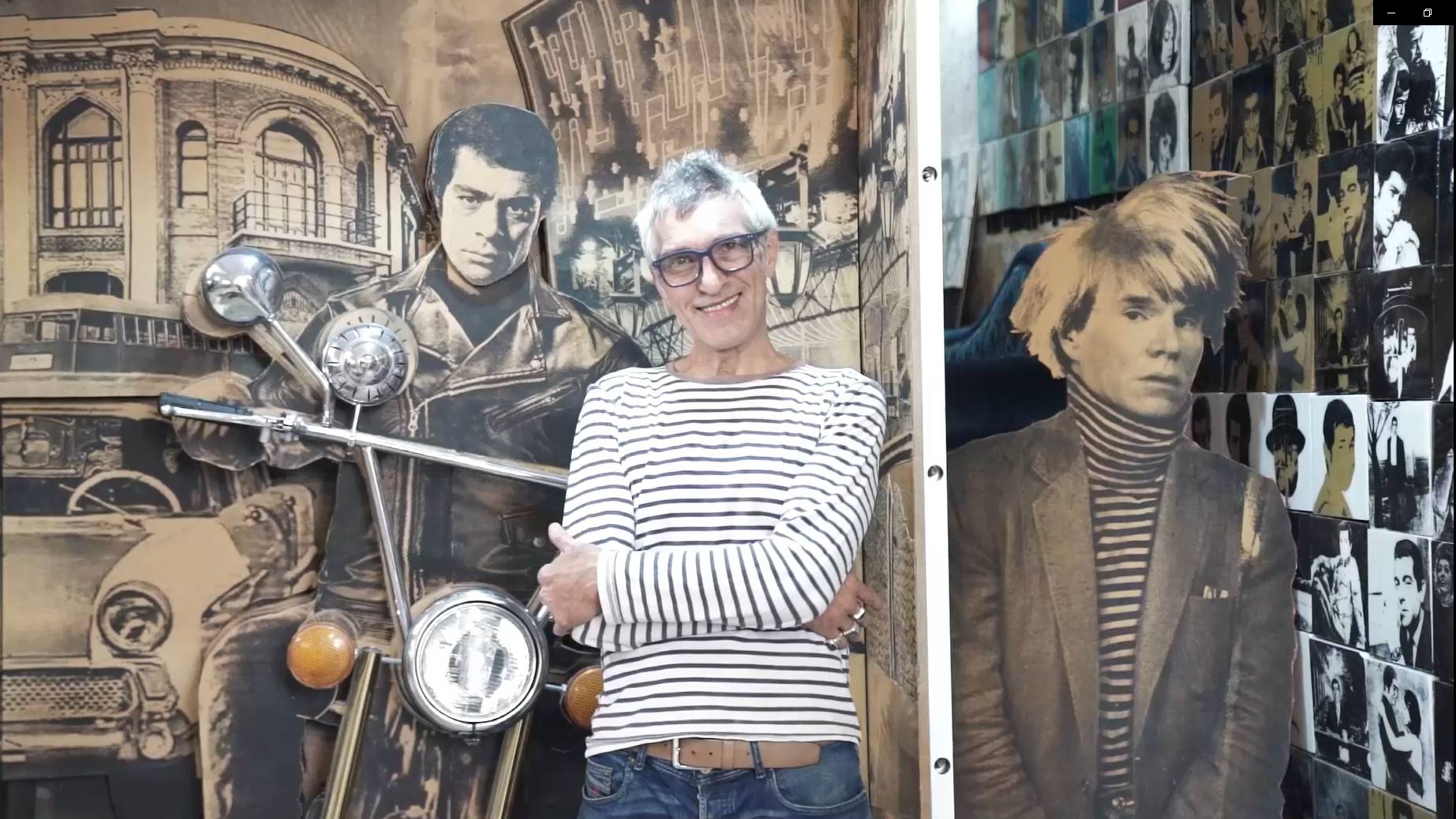 Unlike many of his contemporaries who have left Iran, Hassanzadeh has chosen to continue to live and work as an artist in Iran.[6] He is currently based in Tehran, where he works as an actor, visual artist, installation and conceptual artist. His work featured in many exhibitions in Europe and the Middle East. Time magazine described him as one of the country's "hottest" artists.
Work
__________________
His works often deal with issues that are considered sensitive in Iranian society and therefore he is frequently referred to as a 'political' artist or 'pop' artist. Scholars have described his style as somewhere between dissident and regime art.[8] The artist, himself, calls his work "people's art" because it deals with social issues that affect everyday people. [9] His work is influenced by the Saqqa Kaneh movement and traditional Iranian art.
He has had solo shows in Amsterdam, Beirut, Dubai, London, Phnom Penh, and Tehran. His work is held by the British Museum, the Tehran Museum of Contemporary Art, the World Bank and the Trope museum. Hassanzadeh works primarily with painting, silkscreen, mosaics and mixed media.
SELECT LIST OF WORKS
__________________
Early Paintings, series, 1988–1998
Mother, pastel on paper, series, 1988
Do I Have to Sign, oil on canvas, 180 X 120cm, 1999
Ashura installation (collaboration with Sadegh Tirakhan), exhibited at TMOCA, Summer, 2001
Terrorist, a four piece series, 2004
Ya Mi Modal, silkscreen and oil on paper, 200 x 200 cm, 2008
Ready to Order, mixed media, 215 X 135 X 28cm, 2009
Dome mosaic, ceramic plate, 2010
Remember, mixed media on ceramic tile, 2010
Solo Exhibitions:
2022 – Raaz, Vida Heydari Contemporary, Pune, India
2021 – Reza the Motorcyclist Returns,
Iranshahr Gallery, Tehran, Iran
2019 – Khonyagar, 1X1 Gallery, Dubai, UAE
2016 – Warhol Saved Me, Iranshahr Gallery,
Tehran, Iran
2015 – This too Shall Pass, Aun Gallery,
Tehran, Iran
2014 – Pahlavan, ArtCN Gallery, Shanghai,
China
2012 – Haft Khan: The Seven Labors of
Rostam, Leila Heller Gallery, New York, USA
2012 – Remember, Richard Koh Fine Art,
Singapore
2012 – Gandhi, Devi Foundation, Delhi, India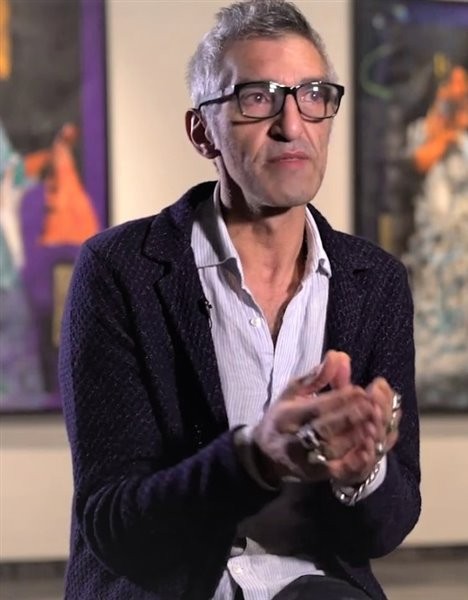 2012 – Arndt presents Hassanzadeh, Art
Dubai, Dubai, UAE
2010 – Ya Ali Madad, Gallery Janine Rubeiz,
Beirut, Lebanon
2010 – Haft Khan, Nathalie Obadia Gallery,
Brussels, Belgium
2009 – Ya Ali Madad, Arndt & Partner Gallery,
Berlin, Germany
2009 – Prostitutes, Scream Gallery, London,
UK
2009 – Ready to Order, The British Museum,
London, UK
2008 – Ready to Order, B21 Gallery, Dubai,
UAE
2007 – Khosrow Hassanzadeh, CCF,
Damascus, Syria
2007 – Bache Mahal, Silk Road Gallery,
Tehran, Iran
2006 – Khosrow Hassanzadeh, KIT
Tropenmuseum, Amsterdam, Netherlands
2006 – Khosrow Hassanzadeh, B21 Art
Gallery, Dubai, UAE
2005 – Terrorist, Silk Road Gallery, Tehran, Iran
2004 – Serigraphy and Mixed Media,
Elsewhere Gallery, Phnom Penh, Cambodia
2004 – Pahlavan, Janine Rubeiz Gallery,
Beirut, Lebanon
2003 – Pahlavan, Silk Road Gallery, Tehran, Iran
2002 – Iranian Printing Art, Iranian Institute
Visual Arts, Zagreb, Iran
2002 – Ashura, Gallery Janine Rubeiz, Beirut, Lebanon
2001 – Ashura with Sadegh Tirafkan, UNESCO Palace, Beirut, Lebanon
2000 – Chador, Seyhoun Gallery, Tehran, Iran
2000 – Falling Figures with Bita Fayyazi,
Seyhoun Gallery, Tehran, Iran
1999 – Daily Memorandum, Seyhoun Gallery,
Tehran, Iran
1999 – Life, War & Art, Diorama Arts Centre,
London, UK
1994 – Paintings of Khosrow Hassanzadeh,
Barg Gallery, Tehran, Iran
1991 – Selection of Thirteen Paintings,
Djamshidieh Gallery, Tehran, Iran
Group Exhibitions
2015 – Kitsch ou pas litsch?, Paris, France
2012 – Iran, Devi Foundation, Delhi, India
2009 – Iran Inside Out, Chelsea Art Museum,
New York, USA
2009 – Looped and layered, Thomas Erben
Gallery, New York, USA
2009 – Jameel Prize, Victoria and Albert
Museum, London, UK
2009 – In the Mood for Paper, F2, Beijing,
China
2009 – Living Traditions, National Gallery
Islamabad, Pakistan
2008 – Living Traditions, Kabul, Afghanistan
2008 – Breaking News, Paris, France
2008 – Etemad Gallery, Tehran, Iran
2008 – Word into Art, British Museum, Dubai,
UAE
2006 – Iran.com: Iranische Kunst Heute,
Museum für Neue Kunst, Freiburg, Germany
2006 – Word into Art, British Museum,
London, UK
2005 – West by East, Centre de Cultura
Contemporània de Barcelona, Barcelona,
Spain
2004 – Musulmanes, Musulmans, Parc de la
Villette, Paris, France
2004 – Far Near Distance, House of World
Cultures, Berlin, Germany
2003 – Haft: 7 Artistes Contemporains
Iraniens, Ville de Boulogne- Billancourt,
France
2002 – Iranian Contemporary Art, Christie's,
London, UK
2002 – Second Exhibition of Iranian
Conceptual Art, Tehran Museum of
Contemporary Art, Tehran, Iran
2001 – First Exhibition of Iranian Conceptual
Art, Tehran Museum of Contemporary Art,
Tehran, Iran
2001 – Iranian Contemporary Art, Barbican
Centre, London, UK
1999 – Children of the Dark City, Open
Workshop of Conceptual Art, Tehran, Iran
1998 – Experience 77, Open Workshop of
Contemporary Art, Tehran, Tehran Iran


1991 – First Biennial of Contemporary Iranian
Painting, Tehran Museum of Contemporary
Art, Tehran, Iran
Public Collections
Tehran Museum of Contemporary Art,
Tehran, Iran
British Museum, London, UK
KIT Tropenmuseum, Amsterdam,
Netherlands
ARTIST CV
Public Collections
World Bank, Washington DC, USA
National Museum, Scotland, UK
LACMA, Los Angeles, USA
Documentaries
1999 – Paint! No Matter What by Maziar
Bahari, Iran
1998 – Art of Demolition by Maziar Bahari,
Iran
Acting Performances
2004 – Navel by Mohammad Shirvani, Iran
2002 – The Cherries Which Were Canned by
Mohammed Shirvani, Iran
2002 – Le Voyage de Maryam by Sepideh
Farsi, Iran and France
Publications
2006 – Studio Works Tehran, The Art of
Khosrow Hassanzadeh, Saqi Books